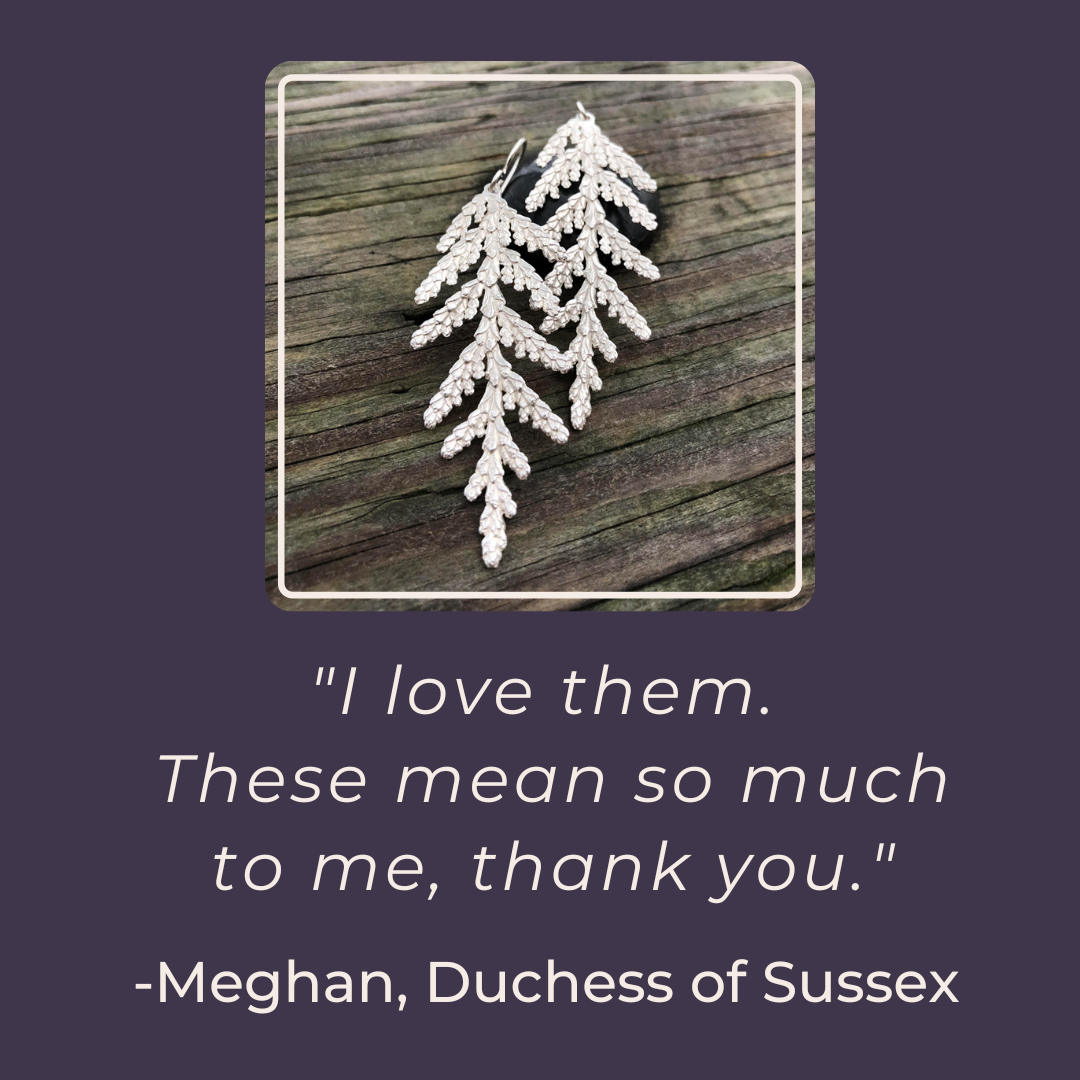 TAP INTO THE HEALING POWER OF OUR CEDAR JEWELRY
Benefit from the healing & restorative energy of cedar wherever you go, no matter what life throws at you.
CEDAR is the BIRTHelement for December
Our ORIGINS

There is power in nature, it is all around us. Sometimes with the busy-ness of life, we lose touch with it. Our founder Kate translates the magic and healing power of nature into beautiful jewelry that connects you to nature in a meaningful way so you can have a little piece of that magic with you all the time, no matter where you are.

FREE Shipping

We pack and ship all orders ourselves from our studio in beautiful Vancouver, BC. If we receive your order by 12pm PST, we usually ship it to you that day. Otherwise it will ship on the following business day. Find out more about our various shipping options

HAPPY Customers

93% of our reviews contain the word love - from Meghan, Duchess of Sussex, to Andie MacDowell, Simone Kessell & various Hollywood Costume Designers, our pieces are collected, cherished and loved by thousands of happy, repeat customers around the world.

We know you will love them, too.